Services offered by Structuretech: -
Structural Engineering
Piling
Underpinning
Structural Repairs
Structural Surveys
Wall Ties
General Building Work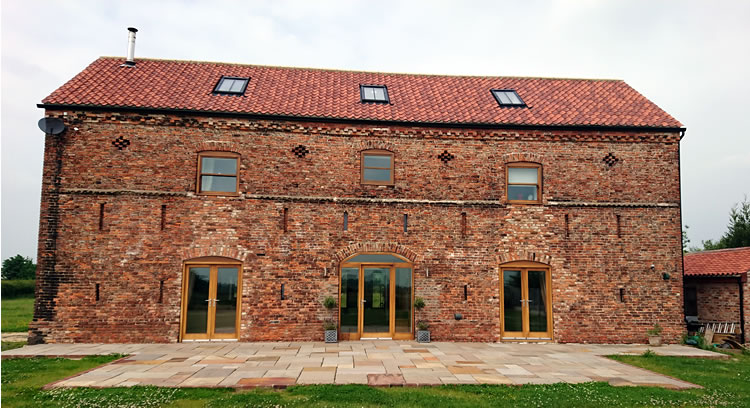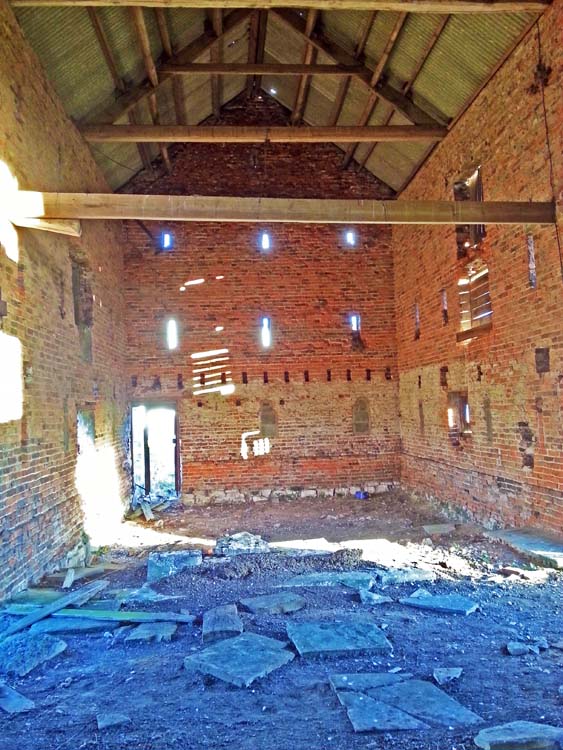 For interior photos after the conversion, please see below.
Structuretech
We are a building company specialising in Structural repairs. We have many years experience in this sector.
We offer a 'start to finish' service; if you have potential structural problems, and contact us, a structural engineer will visit your premises, complete an inspection, and prepare a report.
If necessary, depending on the report from the structural engineer, we will then complete a Site Survey and full investigation, let you know what will be involved in rectifying the problem, and let you know how much it will cost. If you are happy with our quote, we will complete the remedial work in a professional and timely manner.
We also offer media blasting. This can be used for cleaning metal, wood or other surfaces; the media we use (sand, glass, shot, powder, etc.) will be determined by how delicate the underlying surface is.
We also complete general building work.
The photos above, and those below show a barn conversion we completed in Moss, near Doncaster, South Yorkshire.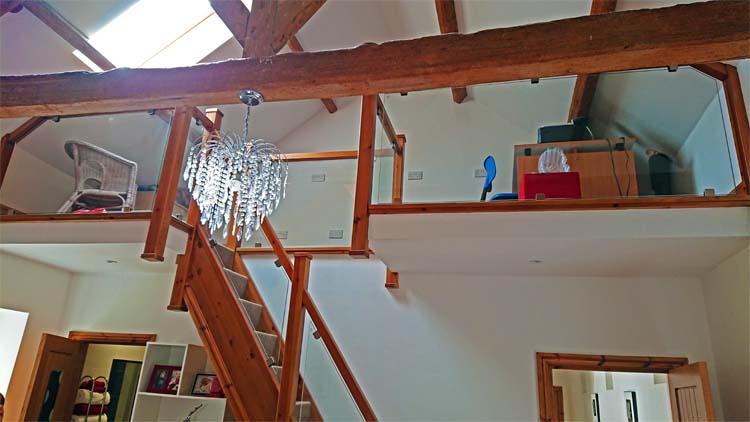 The photo above shows part of the staircase and Mezzanine, showing the original main support joist we retained.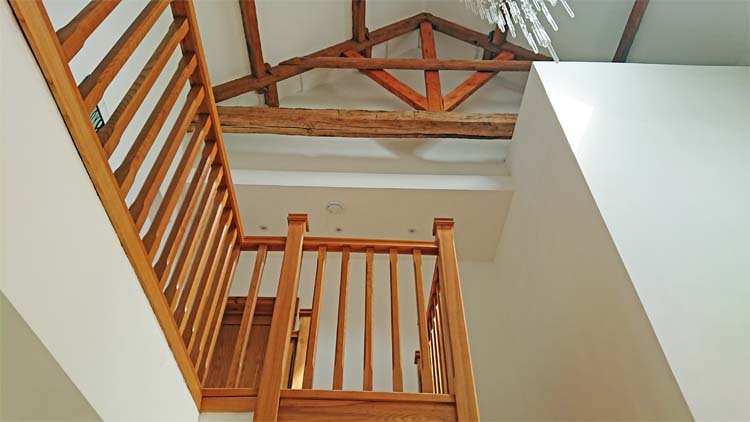 The photo above shows the banister and rails round the landing, with the original roof joists and supporting timbers still clearly visible. The barn interior is shown below, before we started the conversion, showing the timbers we retained.
The photo immediately below shows the exterior of the barn before we commenced the conversion work.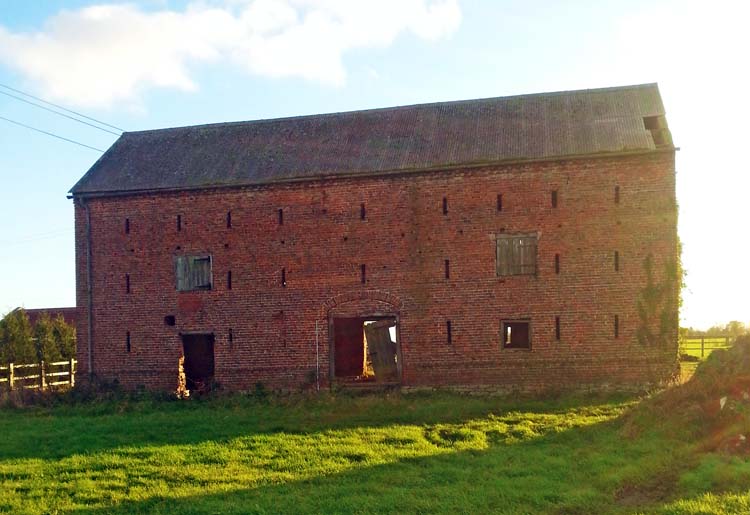 Shown below are more photos after the conversion: -